Click Images For Video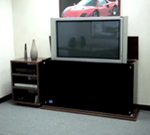 揭蓋式升降電視櫃
Dimension - 1475mm (L) X 403mm (W) X 807mm (H)
Interior Dimension -1270mm (L) X 130mm (W) X 660mm (H)*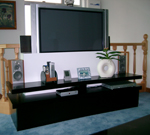 薄型升降電視櫃
Dimension - 1778mm (L) X 508mm (W) X 800mm (H)
Interior Dimension - 1270mm (W) X 100mm (W) X 775mm X 670mm (H)*
前面可放置音響及DVD機,旁邊可放置喇叭,設計一體化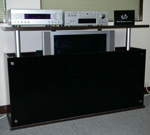 頂蓋式升降電視櫃
Dimension - 1397mm (L) X 338mm (W) X 650mm (H)
Interior Dimension -1270mm (L) X 130mm (W) X 520mm (H)*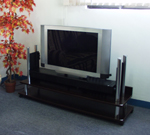 高低調校式電視櫃
Dimension - 1455mm (L) X 350 (W) X 750mm (H)
Interior Dimension - 1270mm (L) X 130mm (W)*
LCD TV can be placed without TV mount by using table stand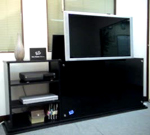 揭蓋式升降電視組合櫃
Dimension - 2105mm (L) X 428mm (W) X 807mm (H)
Interior Dimension -1270mm (L) X 130mm (W) X 660mm (H)*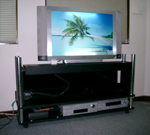 高低調較式電視櫃
Dimension - 1455mm (L) X 350 (W) X 750mm (H)
Interior Dimension - 1270mm (L) X 130mm (W)*
LCD TV can be placed without TV mount by using table stand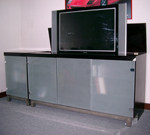 玻璃門升降電視櫃
Dimension - 1371mm (L) X 475 (W) X 768mm (H)
Interior Dimension -1270mm (L) X 130mm (W) X 630mm (H)*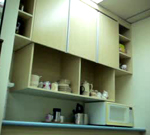 升降廚櫃
Interior Dimension - 1371mm (L) X 457 mm (W) X 852mm (H)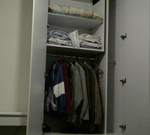 升降衣櫃
Interior Dimension - 822mm (L) X 457mm (W) X 852mm (H)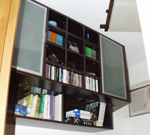 升降吊櫃
Interior Dimension - 1270mm (L) X 287mm (W) X 525mm (H)
Double layer design make the best use of space. Personal belongings can be kept in high security.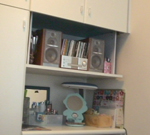 升降吊櫃
Interior Dimension - 822mm (L) X 457mm (W) X 525mm (H)
* To avoid unfit after purchase. Please refer to the specification of your LCD TV for accurate dimension. Beware the dimension of your LCD TV should include speaker or tuner box if applicable.